All of the teaching staff at Dunes are PGA Qualified Professionals and have undergone years of training and learning to provide you with a a first class experience. Golf lessons will help show you how to play better golf and enjoy it so much more.
Why Coaching?
A lesson with a PGA Golf Professional will show you exactly what is needed to improve your golf.
Lessons are completely personalised to your standard and therefore suitable for everyone.
We are experts at diagnosing the technical and mental aspects of a golfer, whether beginner or tournament professional.
To maintain our level of knowledge and expertise we attend and have completed many rigorous training programmes on the mental, physical and physiological aspects of the game.
Call us on 01346 510693 to book your lesson or alternatively, book online by Clicking Here and then select which of our 3 PGA Professionals you would like to take a lesson with.
Lessons will cover:
Short Game
Long Game
All Levels
Personalised
Mental
GC Quad
Foresight Sports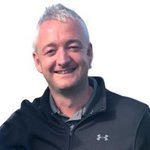 Peter Myers - Head PGA Professional
Peter has 20 years experience as a PGA Professional and is passionate about helping people to play better golf. His own journey as a golfer has shaped his coaching in that he looks at all aspects of a golfers performance including the physical and mental attributes.
---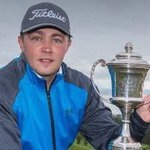 Kris Nicol - PGA Teaching Professional
Kris is one of North East Scotland's best golfers having turned pro off an amazing +5 handicap and has represented Scotland at amateur level. Still competing on the regional tours he is working hard on his own game as he continues to persue his dream of becoming a European Tour Player. Depsite his playing commitments, he is also delivering fantastic results to local golfers by helping them improve their own game. "I love helping other people to play better golf. I think it helps that I have played to quite a high level and can share my experiences and the things I have learned on the way. I enjoy the variety teaching golf brings; from teaching a fellow professional to a complete beginner."
---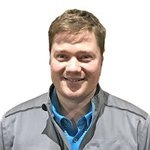 Sam Griffiths - PGA Professional
Sam is fully commited to helping you play better golf with his focus firmly on teaching. Having got down to scratch as an amateur he turned pro in 2016 and shifted his attention to studying and becoming the best coach and club fitter that he can be. "I take great pride and satisfaction from improving golfers of all levels and abilities, doesn't matter if its 4-8-year olds just starting out in the golfing world, a 70 year old amateur looking to gain a few yards or a low handicapper wanting to make it to the next level!"
---
I'm so glad I joined the love.golf coaching sessions. Not only am I learning to play a sport I enjoy much more than I could ever have imagined but I've made some brilliant friends, I'm keeping fit and I've found a great way to relax and de-stress. As a mum of four boys and I've also found this to be an excellent family activity we can all share and the coaching sessions have given me the confidence to take the lead in sharing this with my youngest sons.
Nicola Salam - Range Member
Really enjoyed my lesson with Peter and the opportunity to discuss my expectations and golfing goals. Amazed by the technology and interpretation of my swing path for the Driver. Learned a lot from my first ever lesson. Will definitely be back to further try to improve my game.
Graham Tew - Range Member
Love.golf has made the game accessible for me. I didn't want to play with already experienced golfers so it has been great to learn alongside others like me…and as the group are a lovely bunch of ladies it is making the whole learning thing fun and a joy to look forward to doing! Our tutor has a nice relaxed style so we can develop at our own pace and doing a variety of practice from on the course to the driving range to a mini course with games. All in all brilliant so far!
Gillian Lamont - Range Member
Hi Sam finally got there, made single figure hcp off all tees at Newburgh. Thanks for all the help and advice over the last couple of years.
Brian - Range Member
I've had a great time so far learning to play golf, I'll be honest, I didn't think I would enjoy it as much as I do now, and I thoroughly look forward to a Thursday catching up with new friends and learning more about golf. Our tutor is easy to approach and makes the whole love.golf experience a lot of fun and very enjoyable! Thanks to my group too for being such lovely ladies xx
Sarah Pirie - Range Member